Fast Selling Square Food Trailer from China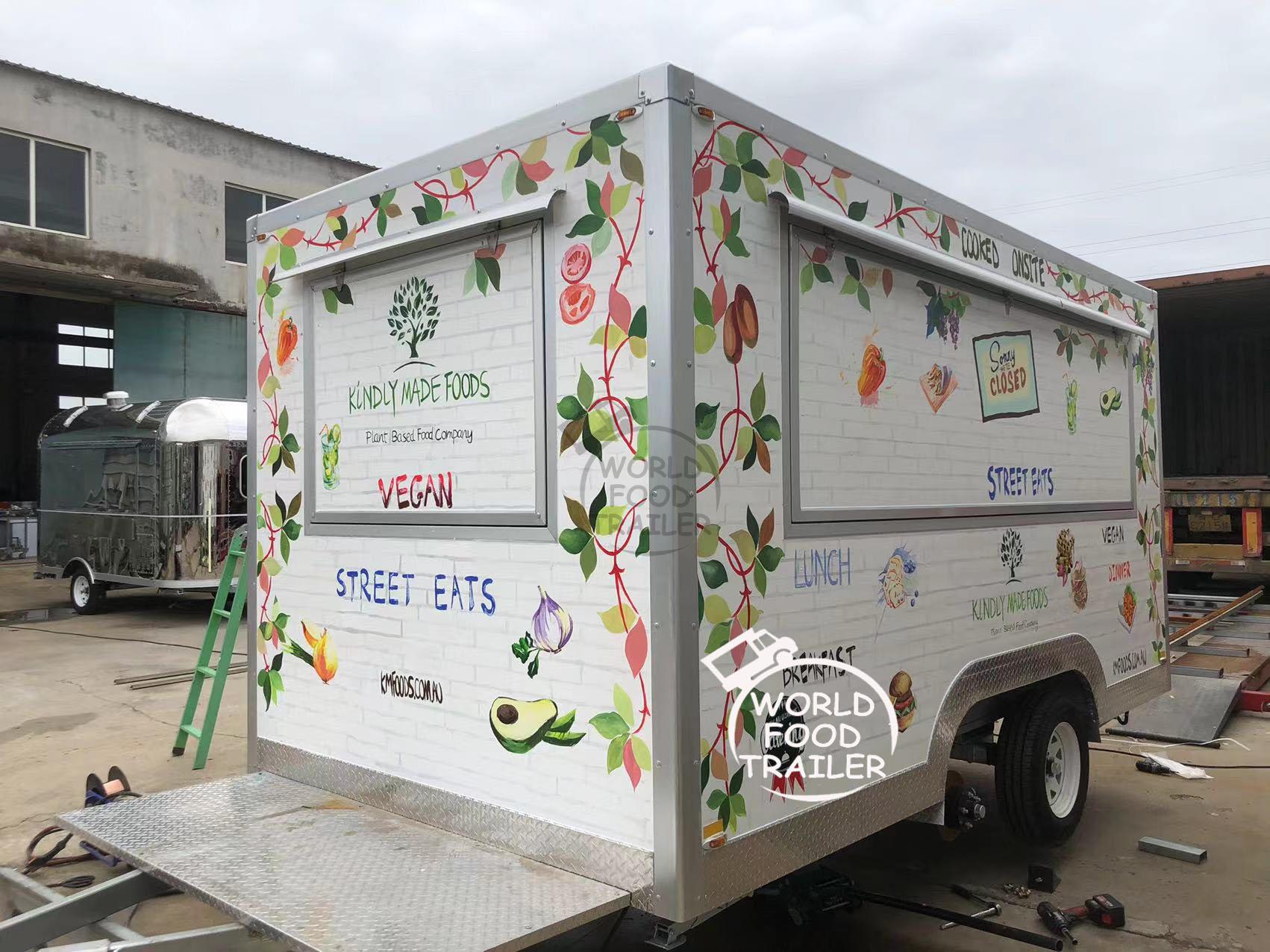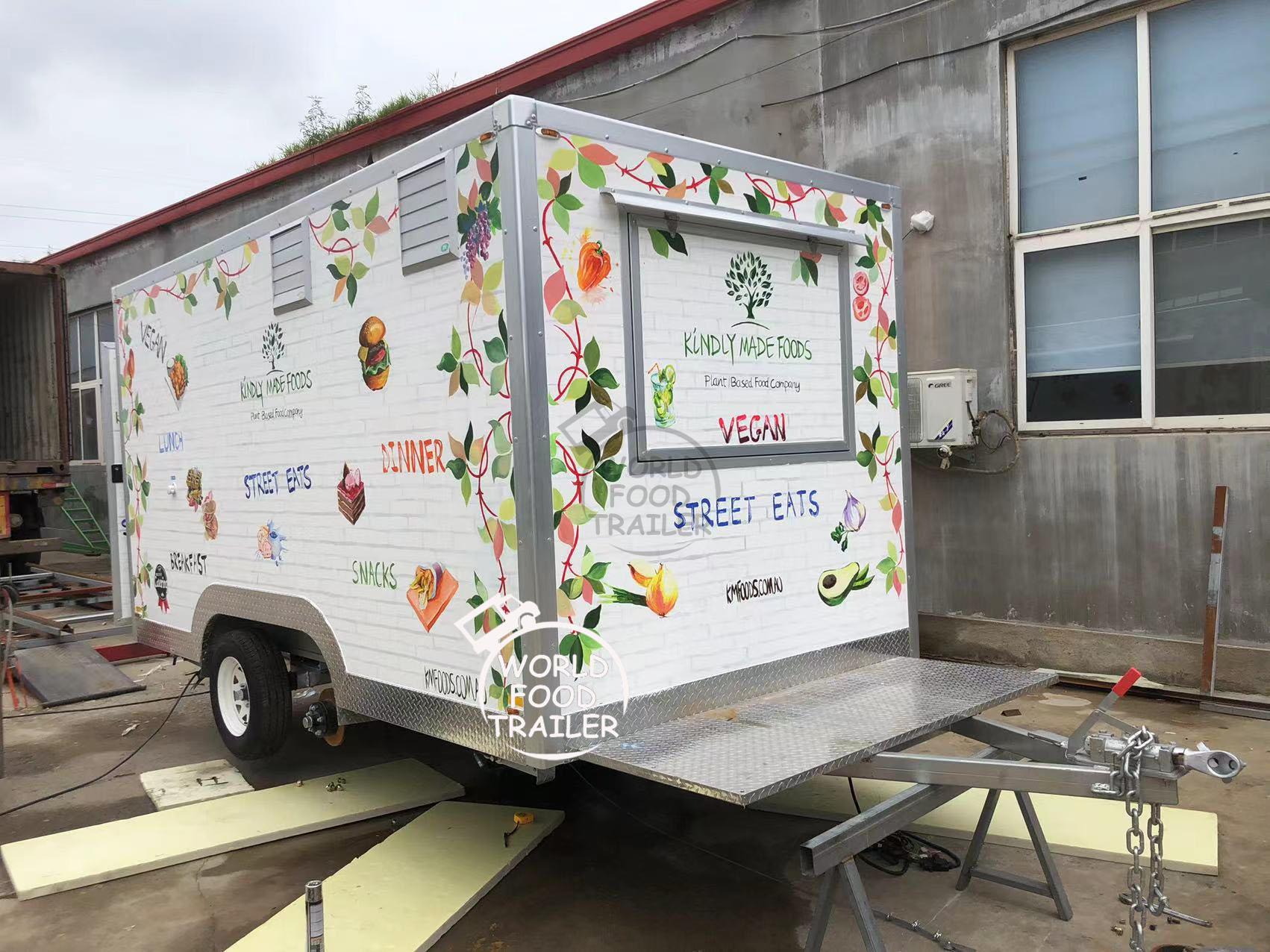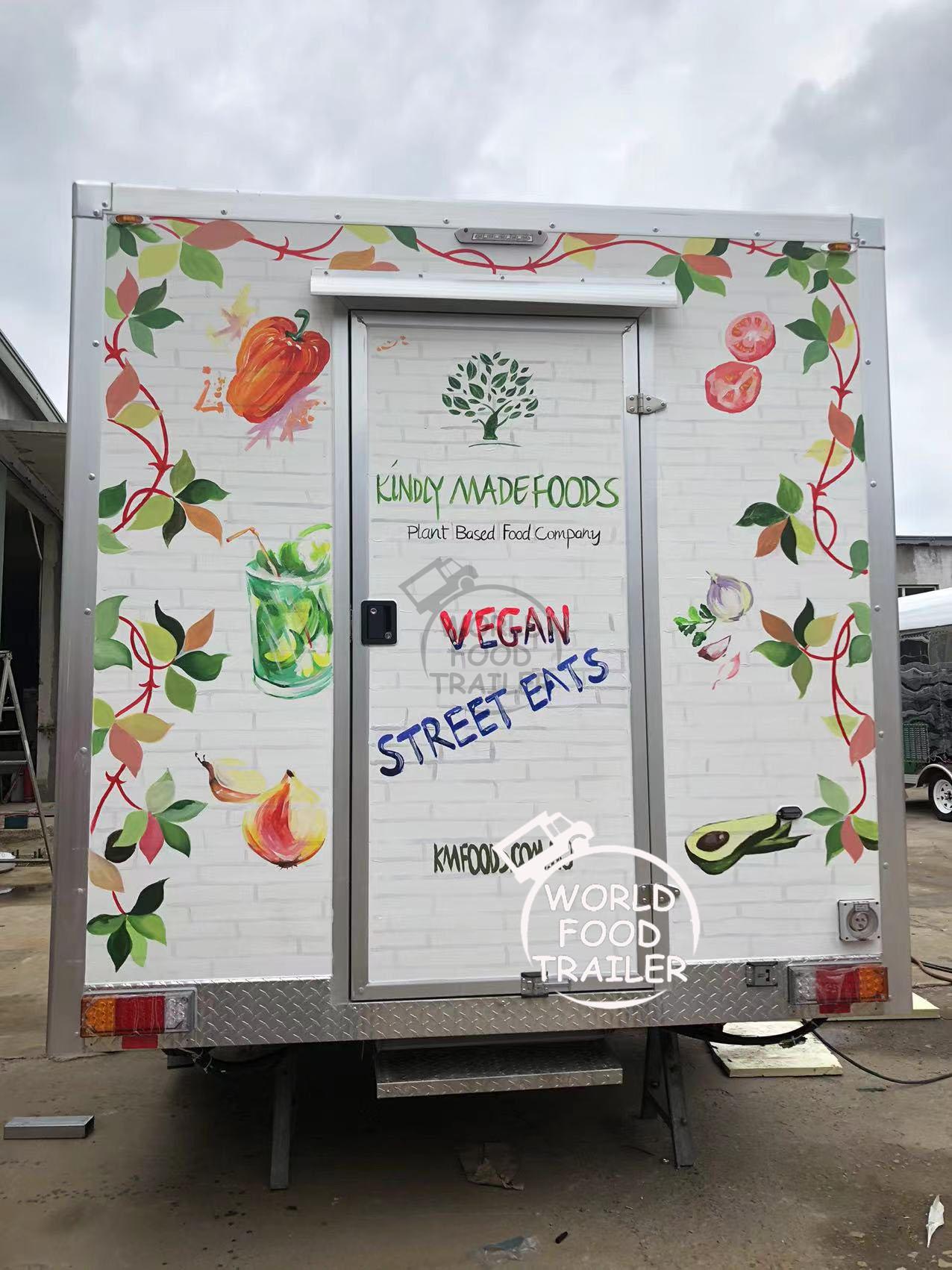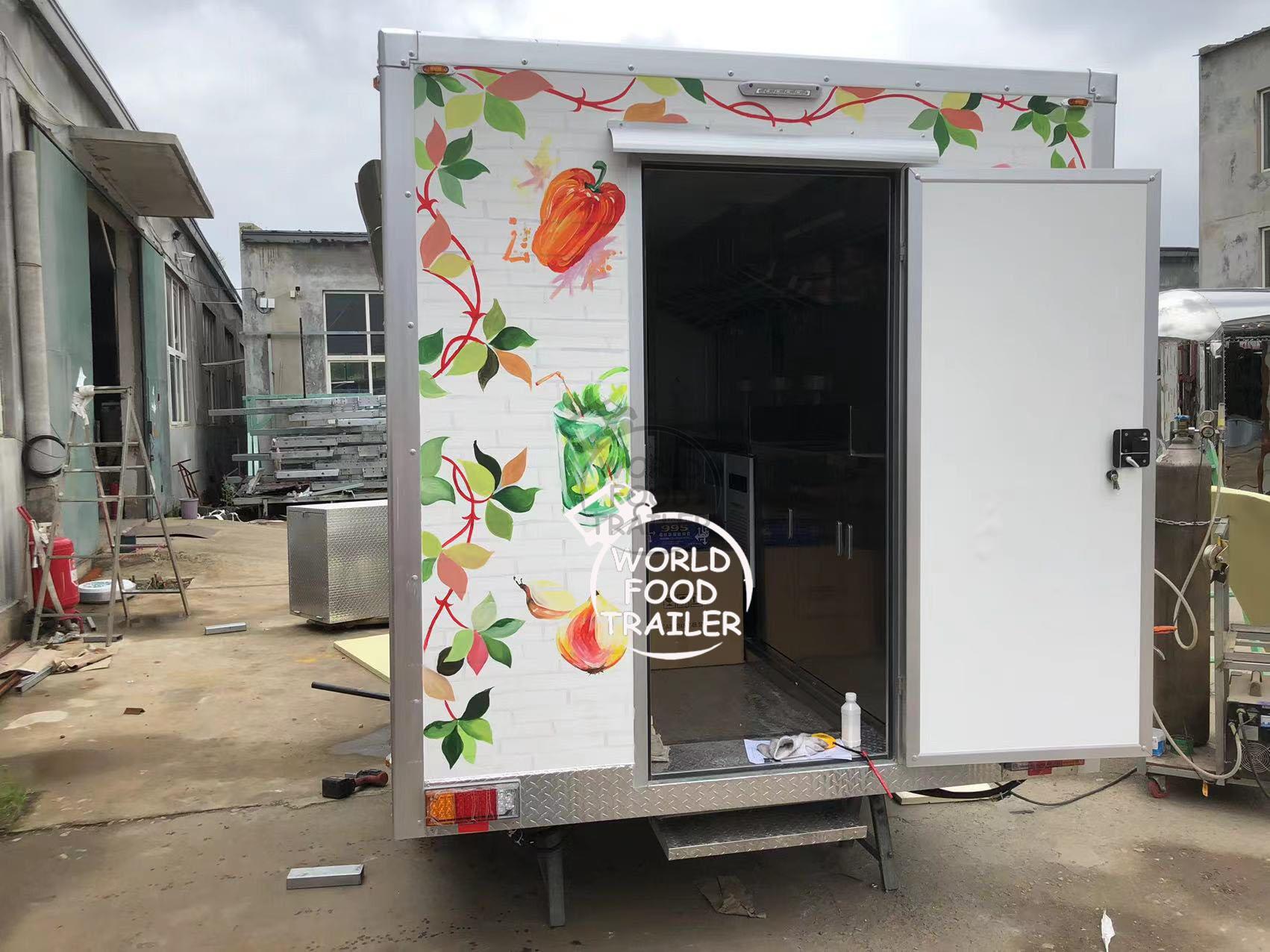 1.Product Description:
Please noted that all trailer or vans sizes and inside can be customized:
Model No.

CSP-48FT

Body Size

4000*2100*2450MM

Overall Size

5500*2100*2

450

MM

AXLES

2

WHEELS

185R14C

MOQ

1 SET

20GP

1 SET

40GP

1 SET
1) Wall:50mm Fiber Glass material with intermediate heat insulation cotton.
2) Chassis and Frame:Hot dip galvanized Integral steel frame construction treated with rust resistant protective coating.
3) Towbar with brake:Drawbar with safety ball headed coupling.Mechanical Brake System+Hand Brake System.
4) Floor:Checked aluminum sheet or Australia standard vinyl floor,easy to be cleaned.
5) Power:LED light,cable socket switch circuit breaker based on global standard as needed are all included.
6) Window and door:1 door on back ,1 service window on side.1 window in front.
7) Working bench:food grade SUS 304 with sliding door undernearth.
8) Wheel:Two Torsion axles with 4*185 R14 wheels.
9) Gas holder:1 piece/welded on towbar/stainless steel.
10) Water systems:Heavy-duty water system plumbing with automatic water pump, 12V high pressure water pump; on/off control switch; Double stainless steel sinks with faucet, cold and hot water, fresh water tank and waste water tank.
11) Maximum Speed :150KPH.
12) Warranty:1 year
13) Character:Beauty Shapes,High Strengthen,Anti-Corrosion,Anti-dust,Fire-Resistance and so on.Suitable to be used in wet and high corrosive environment,smooth and easy to clean.